#StudentsTalk: Being Surrounded by International Students Enriched Me as A Person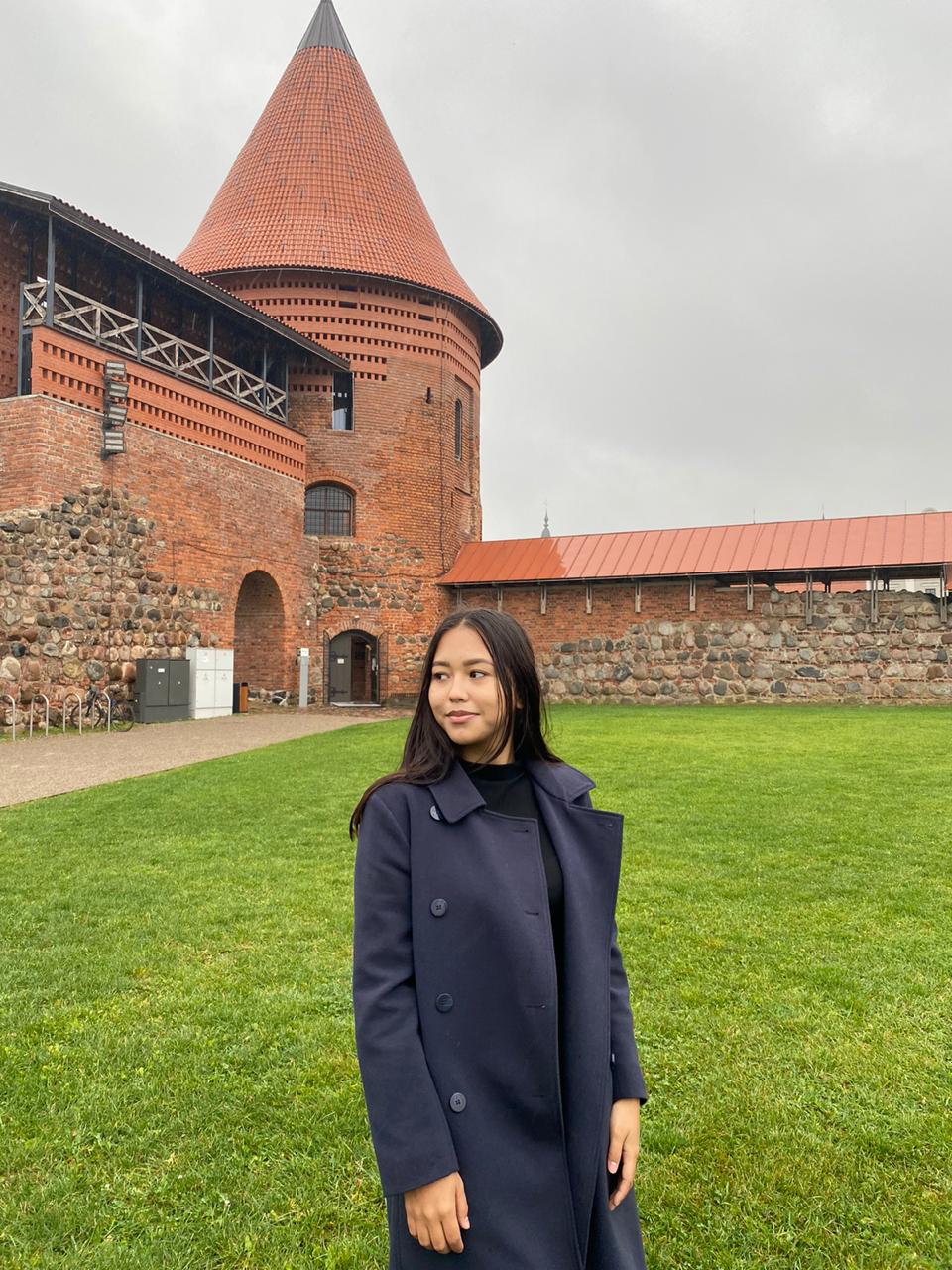 Daniya Mazhikova, Accounting and Finance student
Realizing the importance of our community of Vytautas Magnus University Agriculture Academy, we want to get to know our wonderful students, who enrich the Academy with its uniqueness, smartness, and openness to the world.
Daniya Mazhikova, Accounting and Finance student from Kazakhstan, shared her experience about choosing studies in Lithuania and studying here at Vytautas Magnus University Agriculture Academy.
– Why did you choose to study at Vytautas Magnus University Agriculture Academy?
Firstly, I liked the website and campus of VMU Agriculture Academy. Secondly, I found the right, really good faculty and study programme for myself. Thirdly, the best point is that Lithuania is in the middle of Europe, so I can easily travel to other countries and see the world.
– What did you know about Lithuania before coming here?
Before applying for studies, I knew only the capital city of Lithuania and the location of the country. Then, to get to know the country I was going to study and to live in, I watched videos about Lithuania and Vytautas Magnus University as well. So, before coming here, I already have some information about the country.
– What activities, studies, practical experience at VMU Agriculture Academy was or is the most memorable for you?
I have met a lot of international students, which enriched me as a person. It's an invaluable experience.
Daniya Mazhikova always support newcomers who are interested about university. She is open to share her student experience and answer questions about studying at VMU Agriculture Academy. Contact Daniya on: