VMU Agriculture Academy representatives visited the Warsaw University of Life Sciences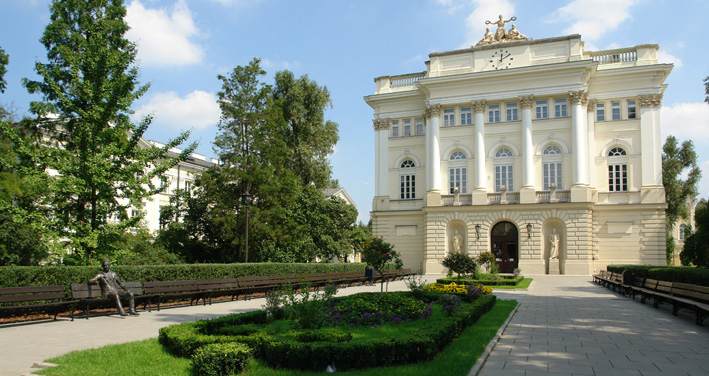 7ℎ− 8ℎ of January, 2019, Director of Business and Rural Development Research Institute prof. dr. Jan Žukovskis together with the Director of the Lithuanian Agricultural Advisory Service dr. Edvardas Makelis and Vice-director Saulius Cironka visited Warsaw University of Life Sciences (Poland).
During the visit there were held three meetings with representatives of different faculties: Faculty of Agriculture and Biology, Faculty of Applied Informatics and Mathematics and in Faculty of Economics Sciences.
Warsaw University's of Life Science representatives provided information about their organization and planning of their studies achievements in Poland and Lithuanian universities.
Warsaw Life Science University Faculty of Agriculture and Biology organizes study program "Informatics in Agriculture". Study program contains a lot of subjects, which are related with application of information technology in computer science even in programing. Studies are conducted both in the first and second level. Approximately 60 students study in this program, every year about 15-17 students are joining to this study program.
The experience of the University of Life Sciences in Warsaw faculty of Agriculture and Biology can be used at Vytautas Magnus University Agricultural Academy. Information technology can be applied in ongoing study programs or in the new and special study program.