Conference "Young Scientist 2022"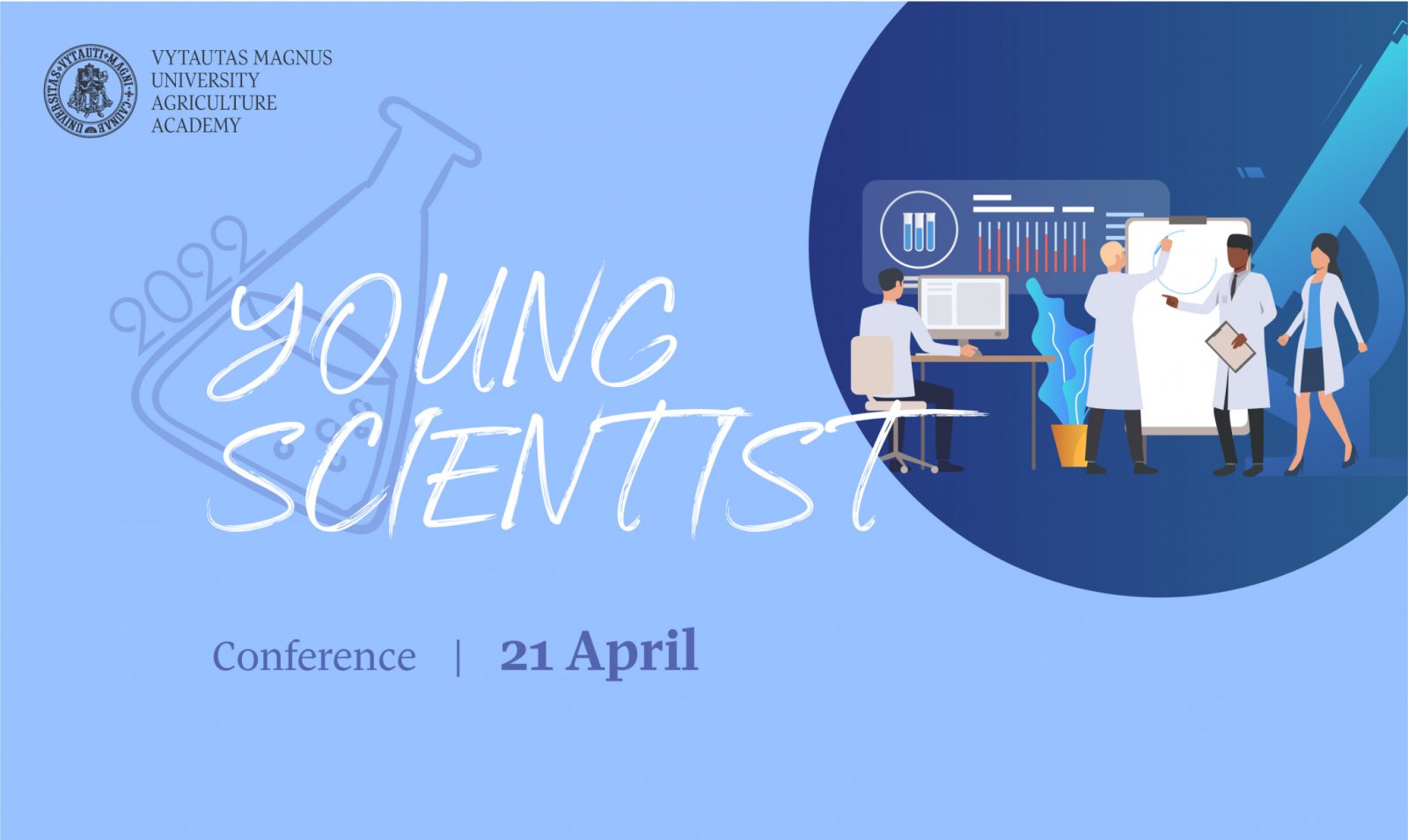 The 19th Conference of Young Scientists YOUNG SCIENTIST 2022 will be held on 21 April 2022 (remote). The Conference is intended for the first- and second-cycle students representing all the universities.  Its goal is to engage the students in research activities, cultivate the skills of public presentation of the research findings, present the research achievements, and hold discussions on the relevant issues of bioeconomy, Green Deal, climate change, ecosystem sustainability, rational use and protection of natural resources. Participants of the conference will be awarded with the participation certificates. The presenters will be eligible to publish their papers in the conference proceedings or another science publication, e.g. science journals "Žemės ūkio mokslai" (Agricultural Sciences), "Agricultural Engineering".
Participation is free of charge.
CONFERENCE TOPICS
Bioeconomy
Accounting and finance: challenges and opportunities
Innovations and solutions in business logistics
Sustainable development of rural areas
Management of agri-business and other bioeconomy business organizations
Bioeconomy, sustainability of agriculture and food sector
Biosystems engineering
Mechanical engineering
Real estate cadastre
Power engineering
Transport engineering
Technology engineering
Water engineering
Land management
Sustainability of agricultural, forest, and water ecosystems
Agronomy
Sustainability of agricultural ecosystems
Sustainable food production chains
Mitigation of the climate change effects on ecosystems and adaptation
Ecosystem services
Sustainable forestry
Wildlife population management
PARTICIPANT REGISTRATION
Participant registration deadline: 15 February 2022
PAPER SUBMISSION
Recomendations for article authors
Papers shall be uploaded through the electronic submission system from 1 February to 15 March 2022.
The papers will be subject to review.
Contacts:
Vytautas Magnus University Agriculture Academy
Studentų Str. 11, 53361 Akademija, Kaunas district.
Email: martynas.narmontas@vdu.lt