CONFERENCE "YOUNG SCIENTIST 2024"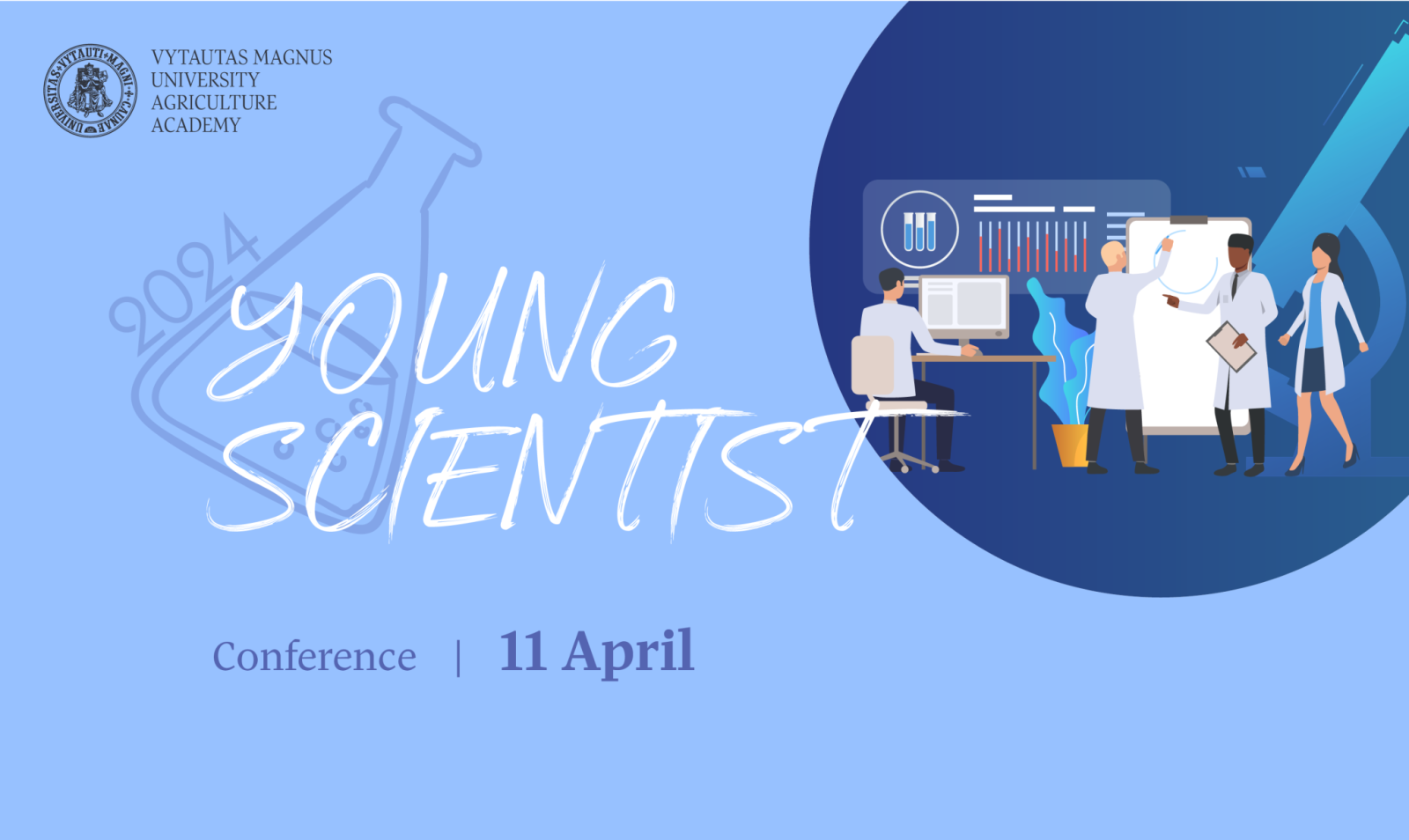 The 21st annual conference of young scientists "YOUNG SCIENTIST 2024" organized by the Vytautas Magnus University Agriculture Academy (VMU AA) will be held on April 11 2024 remotely. The conference is intended for the first, second and third degree students. The purpose of the conference is to involve students in scientific activities, develop the ability to publicize scientific research results, present their scientific research achievements and discuss topical issues of bioeconomy, green course, climate change, ecosystem sustainability, rational use and protection of natural resources.
There is no conference fee for students. Certificates of conference participants will be awarded to the speakers of the conference. 
Speakers will be able to publish articles in the collection of articles of the conference "YOUNG SCIENTIST 2024" or in another scientific publication, for example, in the scientific journals "Agricultural Sciences", "Agricultural Engineering" or another, after submitting articles that meet the requirements for articles in a scientific publication.
Conference topics
Subtopics
Bioeconomy

Accounting and finance: challenges and opportunities

Bioeconomy, sustainability of agriculture and food sector

Innovations and solutions in business logistics

Management of agri-business and other bioeconomy business organizations

Sustainable development of rural areas

Biosystems engineering

Energy engineering

Land management

Mechanical engineering

Technology engineering

Transport engineering

Water engineering

Sustainability of agricultural, forest, and water ecosystems

Agronomy

Food quality and safety

Sustainability of agricultural ecosystems

Ecosystem services

Sustainable forestry

Wildlife population management
Pre-registration for the conference until February 15, 2024.
Articles for the conference "YOUNG SCIENTIST 2024" are accepted until March 8, 2024. The articles must be prepared according to the recommendations for the authors of the articles (Annex 1_Article template, Annex 2_Authors guarantee letter).