ERASMUS+ Promotes the Mobility of Non-academic Staff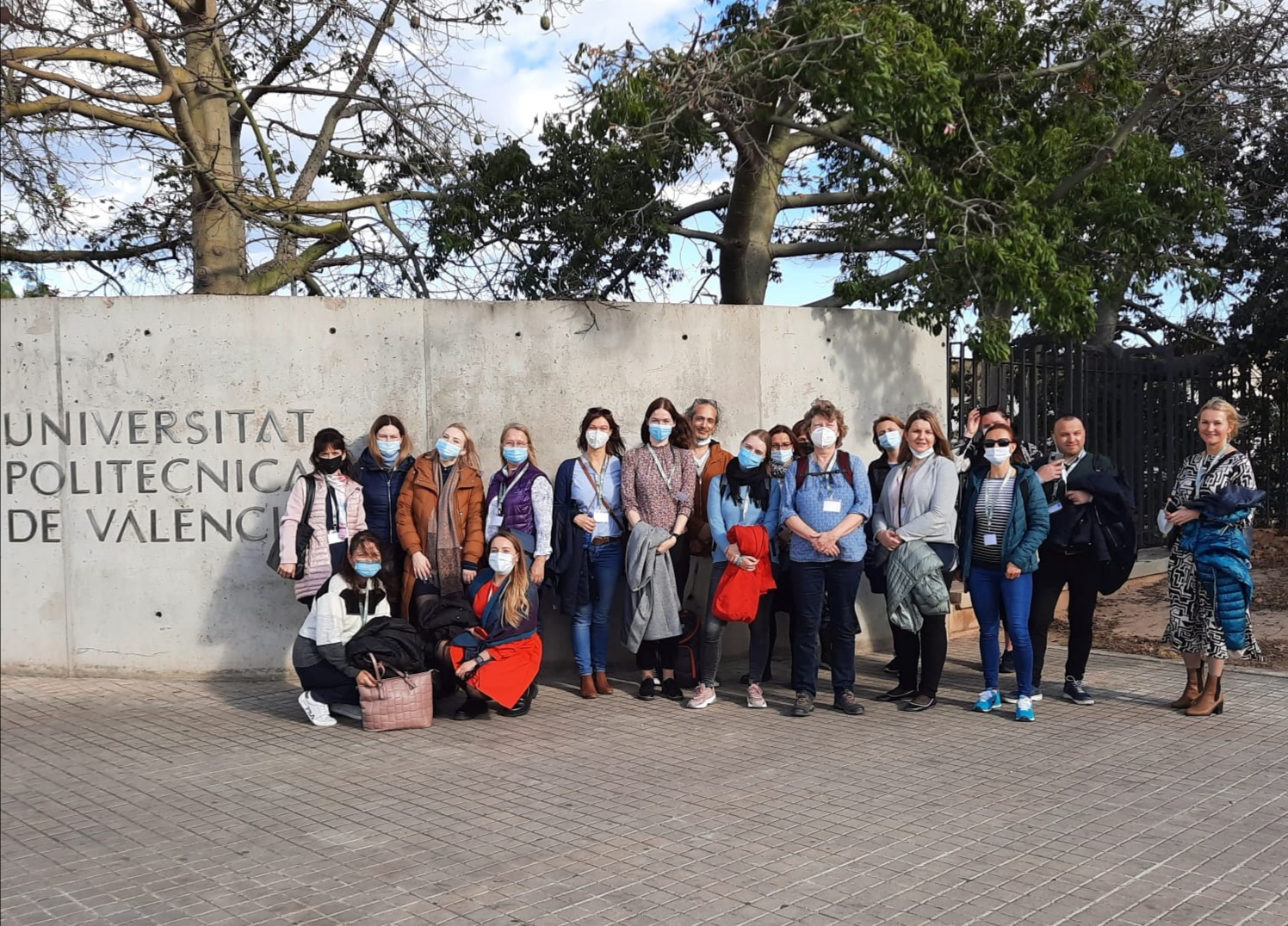 On November 29th – December 3rd, three non-academic staff members of VMU Academy of Agriculture – Bioeconomy Development faculty's Personal assistant to the Dean Aurelija Markelytė, Administrator of Master's Studies Daiva Ardzijauskienė, together with AA Administrative group's Marketing Manager / "Smart teenager's academy" manager Dėja Bubinaitė, participated in the Erasmus+ Staff Mobility For Training visit "11th ADM VALENCIA: Training & job shadowing for administration staff" at Polytechnic University of Valencia (Universitat Politecnica De Valencia), Spain.
The "11th ADM VALENCIA: Training & job shadowing for administration staff" program, developed by the Polytechnic University of Valencia, covered the technique of 'job shadowing', which focused on different administrative areas such as: human resources, accounting and finance, marketing and communication, quality and accreditation management and study administration. Representatives of the host units introduced the participants to the areas of work of their departments, challenges and strengths, later on discussions followed by the participants sharing their experiences at native universities. Participants in the Erasmus+ training visit took selected courses in 'English' or 'Applied IT Tools for University Staff' to strengthen their individual skills. Finally, each day the participants took part in active "Mediterranean Lifestyle" seminars, organized by the host organization, during which they got to know the Mediterranean culture, Spanish way of life and traditions, and the cultural heritage of Valencia's old town.
The Erasmus + training visit encouraged the mobility of non-academic staff, which achieved both organizational and personal development goals. The basic professional skills of the university administration staff were improved, communication and teamwork skills were strengthened, the competence of managing the University administration tasks was raised, more experience in managing strategic educational institutions was gained and lastly, strong internationally competitive cooperation relations between Vytautas Magnus University Agriculture Academy and Valencia Polytechnic University were maintained. This Erasmus + training visit improved the basic professional work skills of the colleagues, strengthened their communication and teamwork skills, which and other good practices will be shared in raising the quality of work at the Vytautas Magnus University Agriculture Academy.