ERASMUS teaching visit to Alaaddin Keykubat University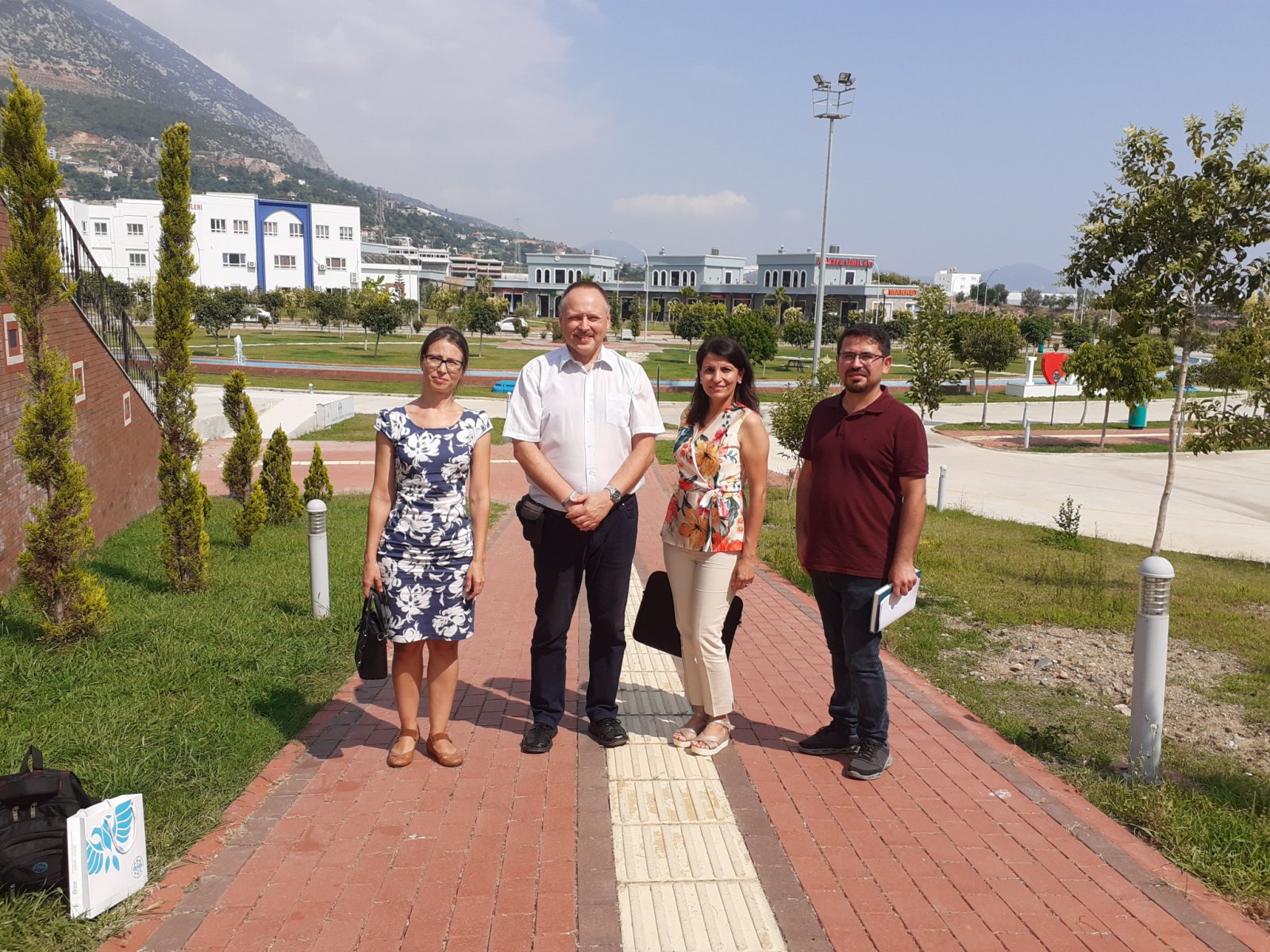 The visit under the ERASMUS+ teaching mobility programme of assoc. prof. dr. Raimundas Rukuiža took place at Alaaddin Keykubat University at Alanya (ALKU) on 20-23 June. Main partners at ALKU were assoc. prof. Derman Vatansever Bayramol, head of the Department of Metallurgical & Materials Engineering and lecturer dr. Fatma Aydin Unal from the Faculty of Engineering. R. Rukuiža , associate professor at the Faculty of Engineering, Department of Mechanical, Energy and Biotechnology Engineering at Vytautas Magnus University Agriculture Academy (VMU AA), gave the lectures for integrated group of ALKU MSc and PhD students, and young scientists under the topics of engineering materials testing outline, surface processing and investigation methods, tribological research methodology and equipment. VMU Agriculture Academy study and research facilities and the possibilities for ERASMUS+ exchange studies at VMU AA were also presented. The MSc and PhD students, and lecturers expressed great interest in the ERASMUS+ exchange programme for performing the study and research exchange  at VMU AA, using the facilities of engineering and tribotechnical materials equipment. It was agreed that soon as the ALKU students together with their supervisors will prepare the specimens and apply for ERASMUS+ grant, the students will be accepted at Tribological Laboratory of the Faculty of Engineering of VMU Agriculture Academy.
The possible cooperation in research were discussed with the ALKU partners: Derman Vatansever Bayramol, dr. Fatma Aydin Unal and İsmail Topcu. The colleagues from Metallurgical and Materials Engineering Department of ALKU are interested in cooperation in the fields of piezoelectric actuators performance improvement, ceramic powder coatings and mechanical wear metal surfaces.
The ALKU partners were also invited to participate in international tribology conference BALTTRIB 2022, which will take place at Vytautas Magnus University Agriculture Academy on 22-24 September 2022.