Invitation to A Free Webinar on The Field of Customs and Its Knowledge Management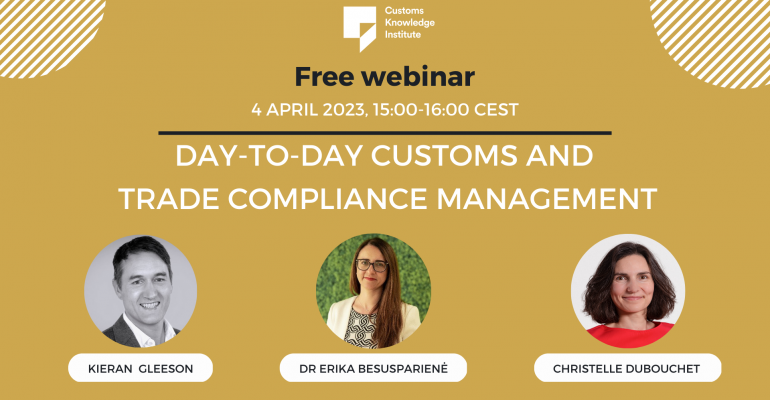 In 2023, Vytautas Magnus University Agriculture Academy (VMU AA) Faculty of Bioeconomy Development execution begins the first MBA (Master of Business Management) study program in Lithuania in the field of customs Customs Process Management for individuals and managers working in business.
If you want to know more about the customs field and knowledge management in this field, we invite you to the Customs Knowledge Institute free webinar Day-to-day customs and trade compliance management. The webinar will take place on 2023 April 4.
In this webinar, the head of the development group of the MBA study program Customs Process Management, associate professor of the Faculty of Bioeconomy Development dr. Erika Besusparienė will make a presentation "Knowledge management: understanding generation Z (GenZ) in the workplace".
Date: 2023 April 4
Time: 15:00-16:00 CEST
Place: online