Jubilee festival "Primavera en español" will take place online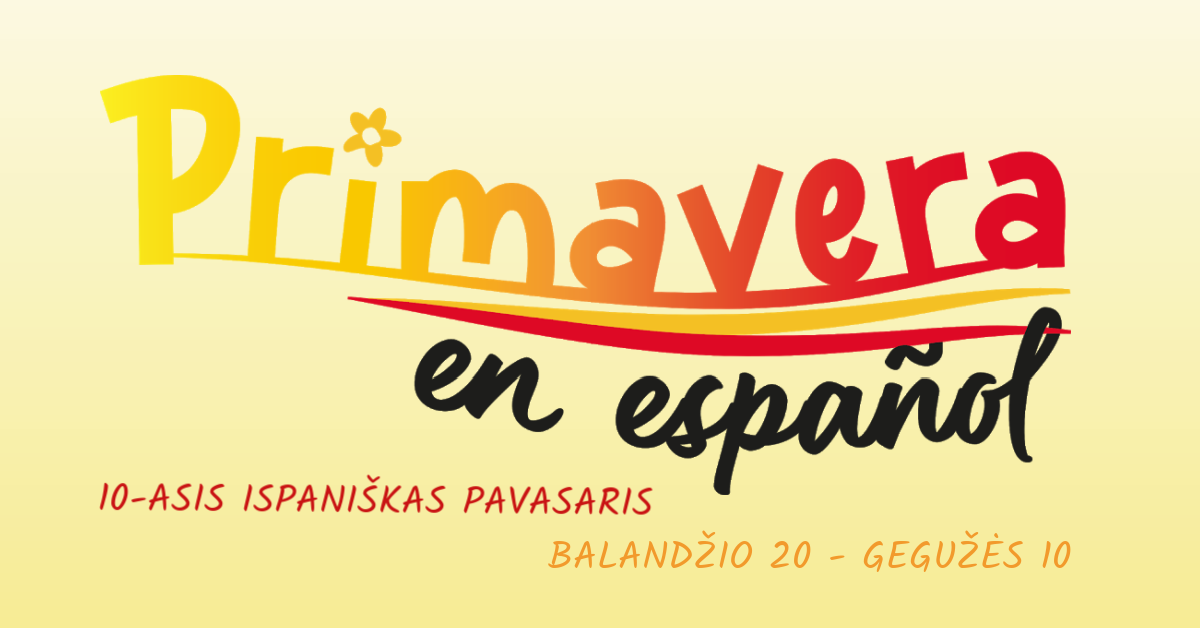 The 10th annual "Primavera en español" festival (held remotely) will begin on April 20 at Vytautas Magnus University (VMU). The jubilee festival of Spanish culture will last for three weeks, and will feature meetings, lectures and creative workshops (program).
"Every spring for the past ten years, we've invited the VMU community to not only communicate in Spanish, but also to get to know the cultural diversity of Spanish-speaking countries. We've pooled our wisdom and experience gained during this year into the tenth-anniversary festival. That's why the festival will begin with a scientific conference on the subtleties of the modern Spanish-speaking world. Together with experts from Lithuania and abroad, we will try to summarize the most important issues of the region, including a discussion about Spanish studies in Lithuania," said Vigilija Žiūraitė, Vytautas Magnus University Spanish language lecturer and one of the festival organizers.
The first week of the festival is sure to delight participants with its rich program. On April 21, translator Nomeda Miselyte-Lukoševičienė, who has translated many popular Mexican telenovels and Spanish films, will share her experience about the way the characters speak Lithuanian. The following evening, in an unprecedented event in the festival's history, Dr. Lucila Gonzalez Alfaya will invite you to learn phrases from one of the official languages of Spain, Galician, and well as the region's history. An important tradition of the festival, International Book Day, will be commemorated on April 23, and will feature María Ortega García, a teacher, writer and poet from Spain. The first Book Day at VMU  was celebrated in 2013, when the idea was proposed by the then Kaunas "Žalgiris" coach Joan Plaza, while members of the Miguel de Cervantes Club on gave books and roses to passers-by on Laisvės Alley, following the tradition of Catalonia.
Another "Primavera en español" tradition, the "El mundo hispanohablante y yo" schoolchildren's Olympiad, will take place on May 5. There will also be no shortage of adventurous events, which are always an integral part of the festival. A reunion of all festival organizers will take place on May 6, and the festival will end with a flamenco concert by performer Jorge Arena.
"Primavera en español" is organized by the Miguel de Cervantes Spanish Language and Culture Club and the Vytautas Magnus University Institute of Foreign Languages, ​​in cooperation with the Embassy of the Kingdom of Spain in Lithuania. The festival, which became an integral part of Vytautas Magnus University in the spring, was organized for the first time in 2011, and is continued yearly by university students and Spanish language lecturers, as well as by international exchange students.
Festival events are open to anyone who wishes to attend. Participants are invited to fill out a registration form to receive reminders about upcoming events. Live events will also be broadcast on the Miguel de Cervantes Club website.
More information about the festival can be found on Facebook.