Kristina's Dryža's lecture about today's being and future in a different way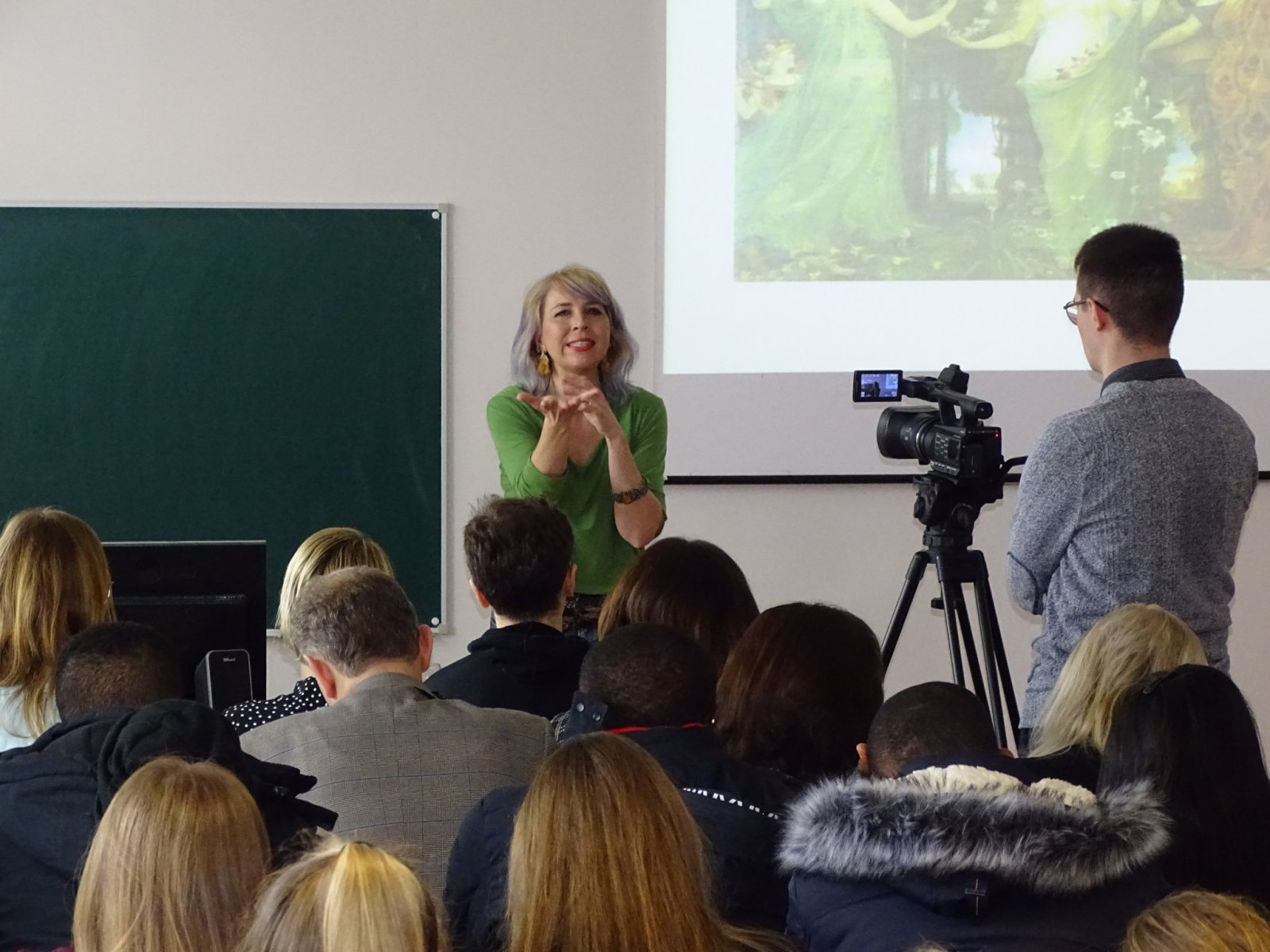 On the 4th of March, on the initiative of the Entrepreneurship Laboratory and cooperation with VMU World Lithuanian University, Kristina Dryža, an Australian-born Lithuanian, gave a lecture in the Faculty of bioeconomy developmenton. The lecture was on the topic: "What kind of skills and competencies will be important in the near future – 2030". Lecturer Kristina Dryža is recognised as one of the world's top female futurists and is also an archetypal consultant and author. Kristina has always been fascinated by patterns for feels we are patterned beings in a patterned universe. She writes and speaks about the patterning of seasonal, tidal, lunar and circadian rhythms and their influence on creativity, innovation and leadership. She also explores archetypes and mythology to perceive the patterns in the collective unconscious and their expression within our psyches, society and media.
 K. Dryža introduced to the audience the essence of the imaginal, symbolic, mythic, critical, theoretical and archetypal thinking and being in the world. The lecturer spoke about ambiguous perception of time, patterns, stories and rythms of everyday being. K. Dryža emphasized that we should keep in mind the connection with nature, live in the cycles of nature, and realize that we cannot just harvest, we must also sow and wait, and calmly accumulate strength for the begining of new cycle. The speaker also talked about the lunar cycle and how to relate the rhythm of your life to it. The allegory of caterpillar transformation into a butterfly was used to convey ideas of development, improvement, and change, saying that once a caterpillar is turned into butterfly, it can no longer think and behave like caterpillars because it is already in a different body ant state. The lecturer also talked about the symbols and its meaning to our everyday being. Emphasizing the essential competencies that areexpected to be the most important in the 2030s, K. Dryža emphasized consciousness, collaboration and altruism.
These are just some of the aspects discussed in K. Dryža's lecture. In conclusion, the presenter introduced the audience to a slightly different view of the world, everyday life and ourrselves, as well as enriched with insights on future skills and competences.
The lecture was funded by Alumni Club of VMU Academy of Agriculture.