Online Summer University 2021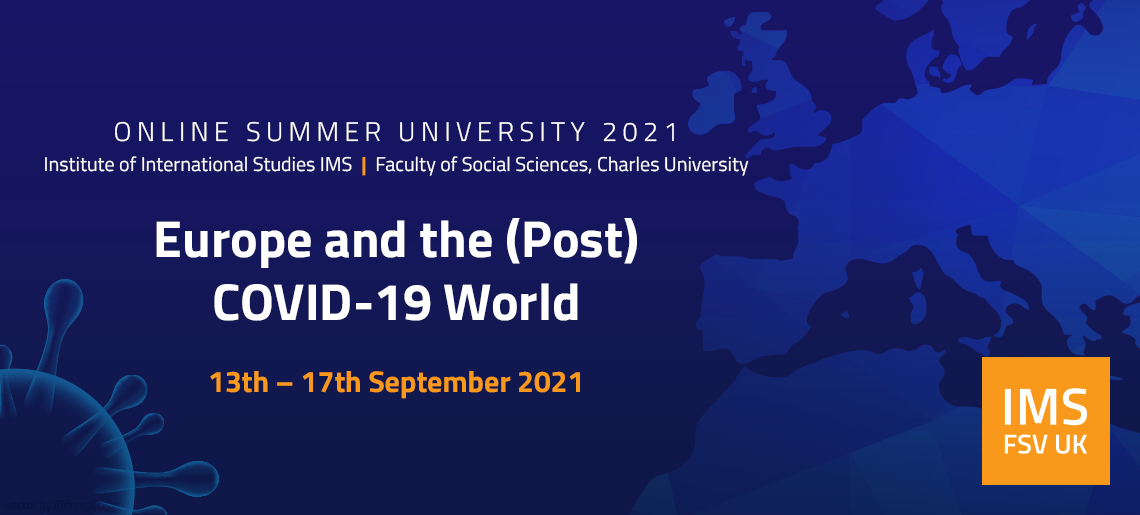 Online Summer University 2021 with the title "Europe and the (Post) COVID-19 World" taking place at the Institute of International Studies, Charles University Prague, Czech Republic. This online course will be launched from September 13 to September 17, 2021.
The Online Summer University 2021 organised by the Institute of International Studies of Charles University Prague will provide students with a broad understanding of the most significant impacts of the COVID-19 pandemic on international relations and Europe. The key objective is to analyse how Europe's prospects are currently being shaped in a time of profound global socio-political change, and the context for a future post-coronavirus restart. During the course, students will improve their research, communication, and argumentation skills and learn how to use them in the online environment. The online course's interdisciplinary approach combines teaching methods such as:
live online lectures
group discussions and projects
individual assignments
independent research
This study programme is internationally acknowledged. Successful participants will be given 2 or 4 ECTS credits, depending on their work extent. For detailed information, please see the attached flyer
The application deadline is August 29, 2021. Earlier applications have better chances of admission.