Students Invited to Attend T4EU Mobility Weeks in Spain and Poland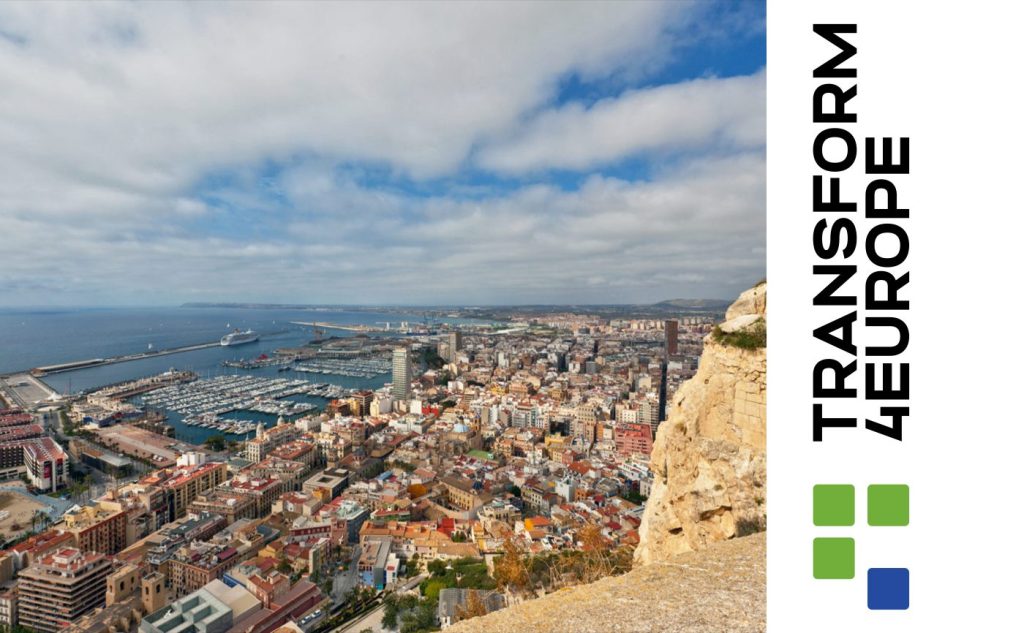 Students who are on the lookout for broader possibilities of development have a great new opportunity to gain new knowledge, meet new people and improve important skills during Transform4Europe Mobility Weeks in Poland and Spain. The events will take place on 24–28 April in Katowice (Poland) and 9–10 May in Alicant (Spain). The registration to both events for the students is open until 27 March.
For both mobility weeks, students are able to choose to attend modules (workshops) for which 3 ECTS credits are rewarded and recognised in all partner universities of the Transfrom4Europe Alliance.  Travel and accommodation expenses will be funded by T4EU.
Mobility Week in Poland
The T4E Mobility Week in Katowice will be held on 24–28 April. The focus of the event will be on changes: transformations in post-industrial regions, environmental challenges and rapid climate change.
Students are welcome to choose from five offered modules: Challenges and choices of the Anthropocene epoch; Found in translation: how to understand cultures (and nature); Negotiate your way in life and business; Metaversum and law; and Gender equality in the society. For participating in the modules, students will receive 3 ECTS credits.
All participants of the T4EU Mobility Week in Katowice will also have the opportunity to have fun in complementary activities: an integration picnic at the campus of the University of Silesia, the Grand Concert at the Academy of Music in Katowice and various walking tours dedicated to getting to know Silesia.
Application deadline is 27 March.
Mobility Week in Spain
T4E Mobility Week in Alicant will take place on 9–10 May. The main topic of the event is digital transformation. Students will be invited to consider the integration of digital technologies and tools into various aspects of society, including businesses, government, education, and healthcare. It involves the adoption of digital technologies such as cloud computing, big data analytics, artificial intelligence, the Internet of Things (IoT), and blockchain, to enable more efficient and effective ways of working and delivering services to the public.
Students may choose one out of four workshops: Become a Knowledge Entrepreneur, From Data to Knowledge, Introduction to Music Information Retrieval and EdTech for Second Language Learning. Just like those attending the Mobility Week in Poland, students here will receive 3 ECTS credits.
Application deadline is 27 March.
We would also like to remind you that currently registration is also open to other mobility weeks organised by other members of the Transform4Europe Alliance. You can find out more on T4EU website.