#StudentsTalk: I have gained a lot of knowledge and personal experience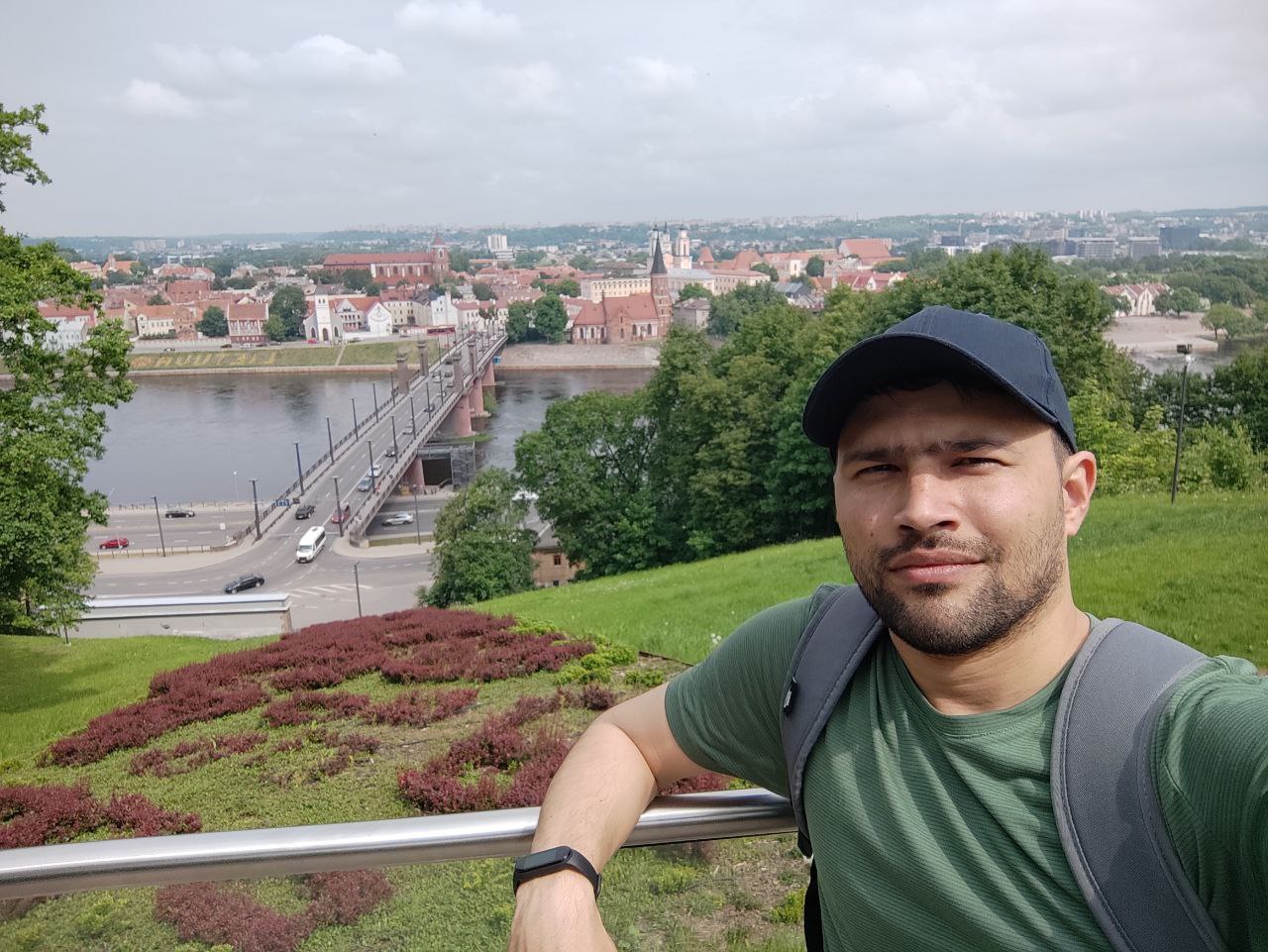 Ikbol Makhsumov, Logistics and Commerce student
Vytautas Magnus University Agriculture Academy (VMU AA) is not only an institution of studies and research, but also a space where solutions are created, discussed, and sought after, where every innovative idea is extremely important. It is interesting to get to know our wonderful students, who enrich the Academy with its uniqueness, smartness, and openness to the world.
Ikbol Makhsumov, a fourth-year Logistics and Commerce student from Uzbekistan shared his experience about choosing studies in Lithuania and his journey here at VMU Agriculture Academy.
– Why were you interested in studying logistics?
– Logistics is a fast-growing sector with a wide range of subfields such as warehousing, wholesaling, transportation and so on. My initial interest started growing in one of these logistics fields when I was working in South Korea.  So, I decided to pursue this interest by studying Logistics and Commerce at VMU Agriculture Academy.
– How did you find out about the opportunity to study in Lithuania?
– Once I decided to study logistics, I was actively researching the universities offering logistics degree programs. I checked the websites of universities to see the content of study, university rankings, tuition fees, scholarships, and other facilities they provide until I came across VMU, which matched my expectations. Moreover, my earlier traveling experience to Lithuania contributed to my choice of study destination.
– What did you know about Lithuania before you came here?
– I knew Lithuania as one of the Baltic states and its capital city Vilnius before making some Lithuanian friends in South Korea. After meeting new friends, it is natural to want to know more about their country, culture, and traditions. Thanks to my friends, I got to travel and learn more about Lithuania which has one of the oldest languages in Europe, best basketball players, captivating nature, and hospitable people.
– What is the difference between young people in Uzbekistan and Lithuania? Was it easy to integrate?
– In terms of young people, we have far more similarities rather than differences. Obviously, there are some cultural and social challenges, but there are common characteristics in educational, recreational activities and lifestyle. Moreover, Kaunas is a dynamic student city where not only Lithuanian, but many international students reside. Personally, I have not met any barriers or difficulties with integration into student life in Lithuania due to highly qualified university staff, friendly local and international students.
– What is the most interesting thing about Logistics and Commerce study program?
– Every semester I feel the excitement and eagerness to start new round of lectures and study subjects. The variety of core and elective subjects that involve interactive and engaging seminars, lectures, lab works, case studies of logistics and retail activities always provide me with new challenges. In addition, each semester we have visiting professors from other foreign universities, and specialists from well-known logistics and retail companies to give presentations and share their knowledge and experience with students.
– Have you visited modern Lithuanian logistics companies?
– Recently I was given an opportunity to conduct my internship in supply management department at one of the leading companies. I got closely acquainted with the operational and management processes, innovative systems, professional environment, and modern warehouses of the company. The acquired theoretical and practical knowledges at the university helped me successfully complete my internship.
– Have you participated in the ERASMUS+ program?
– Unfortunately, I have not been able to participate in the exchange program because of the Covid 2019. However, I am planning to apply for ERASMUS+ traineeship in the near future.
– What do you do in your spare time?
– I really enjoy outdoor activities like cycling and going for hikes in the nature. In recent couple of years Kaunas has been substantially improving bike-road infrastructure which encouraged me to take up a new hobby of cycling. I also find time for visiting museums, tourist attractions, exhibitions and festivals.
– What are your future plans after graduation?
– I am planning to pursue my master's degree in Logistics and Commerce at VMU Agriculture Academy. I would also like to use the opportunity to apply for ERASMUS+ traineeship.
– Starting from this September, young people form Uzbekistan have the opportunity to study Logistics and Commerce and pursue a double degree at the Tashkent State Agrarian University and the VMU Agricultural Academy. What advice would you give to them?
– First of all, I would like to congratulate all the students who received this great opportunity and wish the best of luck. I was really happy when I found out about the initiation of this partnership which will definitely help students to achieve their goals and be future professionals. I have gained a lot of knowledge and personal experience since I took this educational journey in Kaunas. I would advise new students to take advantage of every opportunity and focus on their studies above all else, but also not forget to have fun by exploring new horizons.
Ikbol is open to answer the questions about studying at VMU Agriculture Academy. If you are interested, feel free to contact Ikbol on Facebook.