Study fair for Lithuanian diaspora at Vytautas Magnus University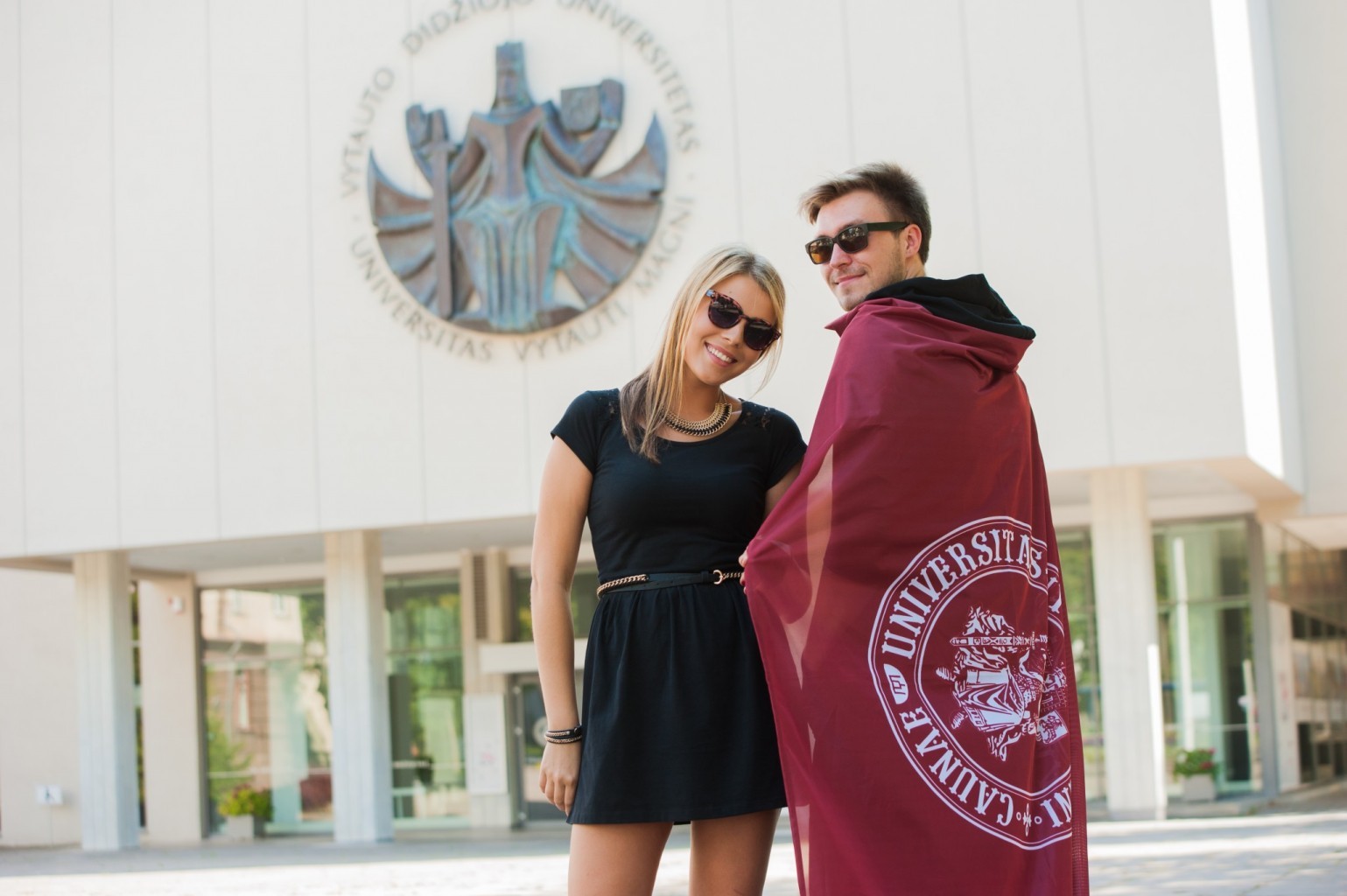 At this fair You will get acquainted with the formal and non-formal study opportunities offered by Vytautas Magnus University.
During the event you will find out about:
possibilities to study at VMU remotely;
international opportunities offered by the University (internships, exchanges, traineeships);
possibilities to study at VMU in Lithuanian and in English.
support provided by the University and the Lithuanian state to foreign Lithuanians, as well as scholarships for students studying Lithuanian migration and diaspora processes;
presentations of our faculties LIVE and ask questions about specific study programs;
Opportunities to study Lithuanian language, culture and history at VMU;
Experiences shared by world Lithuanians studying at the University.
Study fair will be held online:
October 27, 3-5 p.m. (EEST time) – IN LITHUANIAN, focusing on studies, available in Lithuanian at VMU.
October 28, 3-5 p.m. (EEST time) – IN ENGLISH, focusing on studies, available in English at VMU.
Registration is open till the 26th of October.
VMU – University of the Diaspora
Ever since 1989, VMU has operated and has been recognized as the university of the Diaspora. Almost every one of its faculties has established close relations with the scientists and artists of the Lithuanian Diaspora and has implemented projects that were a result of joint efforts by Lithuanian and Diaspora scientists.
Over this time period, the university's community has been joined by such world Lithuanians as Algirdas Avižienis, Bronius Vaškelis, Liucija Baškauskaitė, Arvydas Žygas, Milda Danytė, Viktorija Skrupskelytė, Algis Mickūnas, Birutė Galdikas, Emilija Sakadolskienė, Romas Vaštokas, Violetta Parutis, Dovilė Budrytė and many others. Organized events have included the Lithuanian Language and Culture Course, training for teachers of Lithuanian schools, project of Baltic centres, summer courses, and a traineeship programme for world Lithuanians.
In 2013, the university launched the platform of World Lithuanian University (WLU), whose main activities include a diaspora education programme for the Lithuanian society and the world Lithuanian community, promotion of the history of world Lithuanians, focus on the cooperation between world Lithuanian scientists and researchers as well as students and world Lithuanians who seek to educate and become educated.
This year, as the synergy increased between VMU and its partners who also devote special attention to the affairs of the Lithuanian Diaspora, the event series in October will aim to promote and reinforce the perception that the Lithuanian Diaspora is a part of Lithuania.