The result of the virtual hackaton HACK AgriFood'20 – prototypes of a local food supply chain created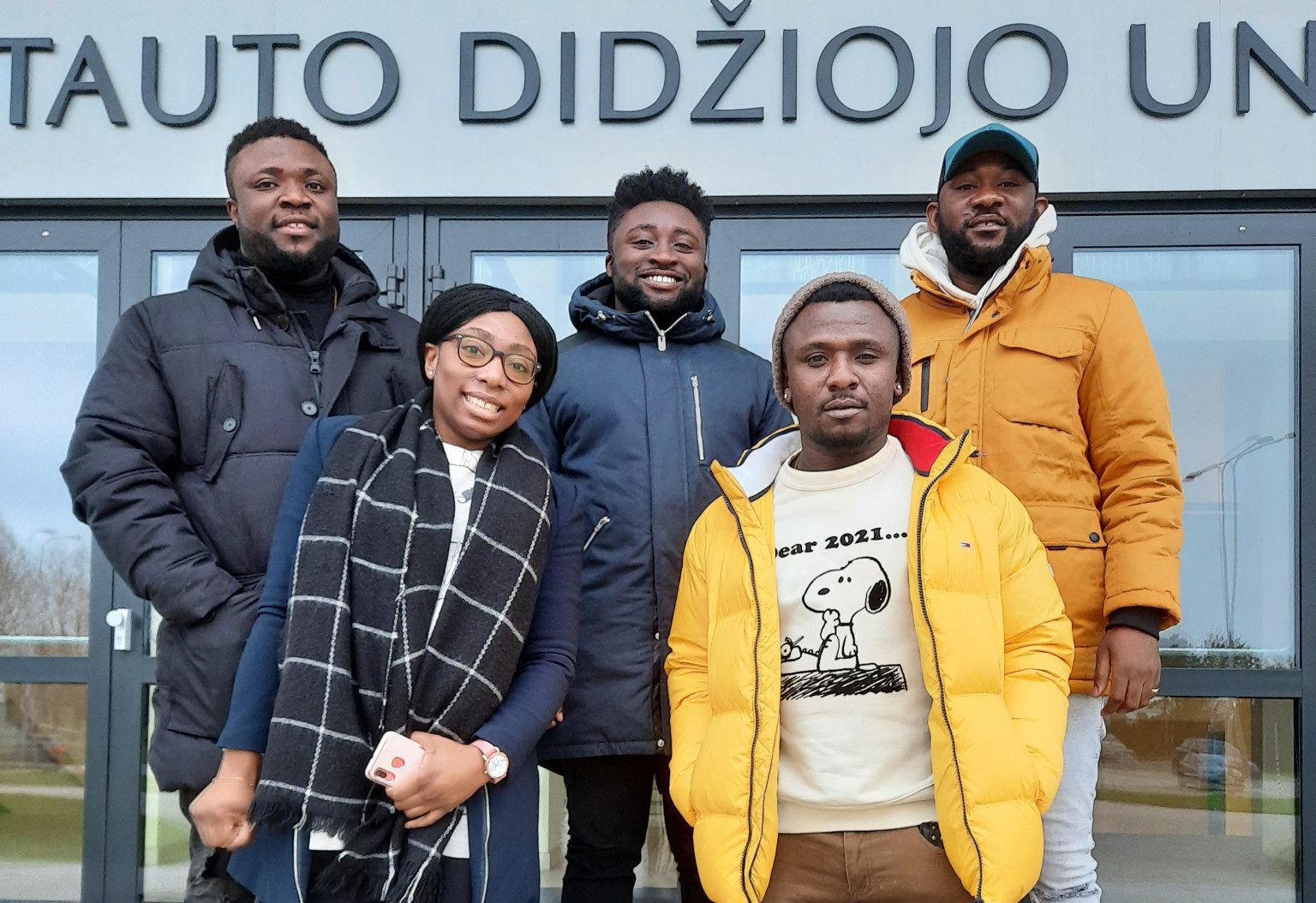 4th year students of Administration of Rural Development Study Program at Faculty of Bioeconomic Development of VMU Agriculture Academy Alex Yirenkyi Akuffo, Mulolo Ngasa Gracia Donido, Johnson Segun John, Ndukwu Ifeanyi Harrison, Ohaegbu Paul Nnamdi together with Prof. Dr. V. Atkočiūnienė enjoy the results of 6 weeks of work at the international online hackathon HACK AgriFood'20.
The team solved the issue of how to promote and support the demand for local products through environmentally friendly short food supply chains, bringing producers and consumers closer to each other. The developed solution is a prototype of a short local food supply chain. HackAgriFood 2020 was participated with the developed prototype.
The solution is based on the short local food supply chain designed to bring local food producers and consumers closer to each other through communication links and convenient forms of cooperation. Demand for fresh, seasonal, locally grown and produced food has been increasing recently and will increase in the future. Local food producers lack innovative distribution channels; the issue of reaching the end consumer, mostly living in the city, remains unsolved. Therefore innovatively organized short local food supply chains effectively create new market opportunities for producers and locally grown products of higher biological value are received by consumers.