THE WORLD'S LARGEST TOURISM TRADE SHOW, ITB BERLIN, IS COMING UP.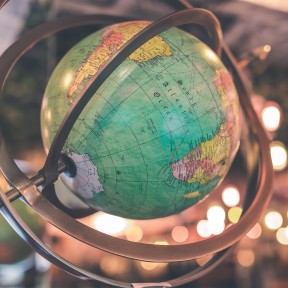 The world's largest tourism trade show, ITB Berlin, is coming up. This time in purely digital form (09.03.-12-03).
The Fachhochschule des Mittelstands (Germany), FH Burgenland (Austria), Munster Technological University (Ireland), Alexandru Ioan Cuza University (Romania), Vytautas Magnus University (Lithuania), and Prague University of Economics and Business (Czech Republic) join forces to invite you to a diverse 4-day program around sustainability and natural heritage. Some of our highlights:
– Science slam by students from the partner universities on the topic of sustainability from the perspective of different disciplines;
– Research projects of the 6 universities;
– Panel discussions with Otto Lindner (Chairman and CEO, Lindner Hotels AG & President IHA), Suzann Heinemann (Founder and Managing Director, InfraCert Institute for Sustainable Development in the Hotel Industry), etc;
– Insights into the MIENAT research project.
You can stream our events directly at the following link: HERE
Full program and more information: HERE
If you have any questions, please feel free to contact us at elss@fh-mittelstand.de.
We look forward to welcoming you at ITB 2021.
The MIENAT project team
#itb #itbnow #itb2021 #natureheritage #MIENATproject #tourism #didactics #seeyousoon