UNeECC Annual Conference 2022 "Culture and Nature – Partners in Dialogue" at VMU AA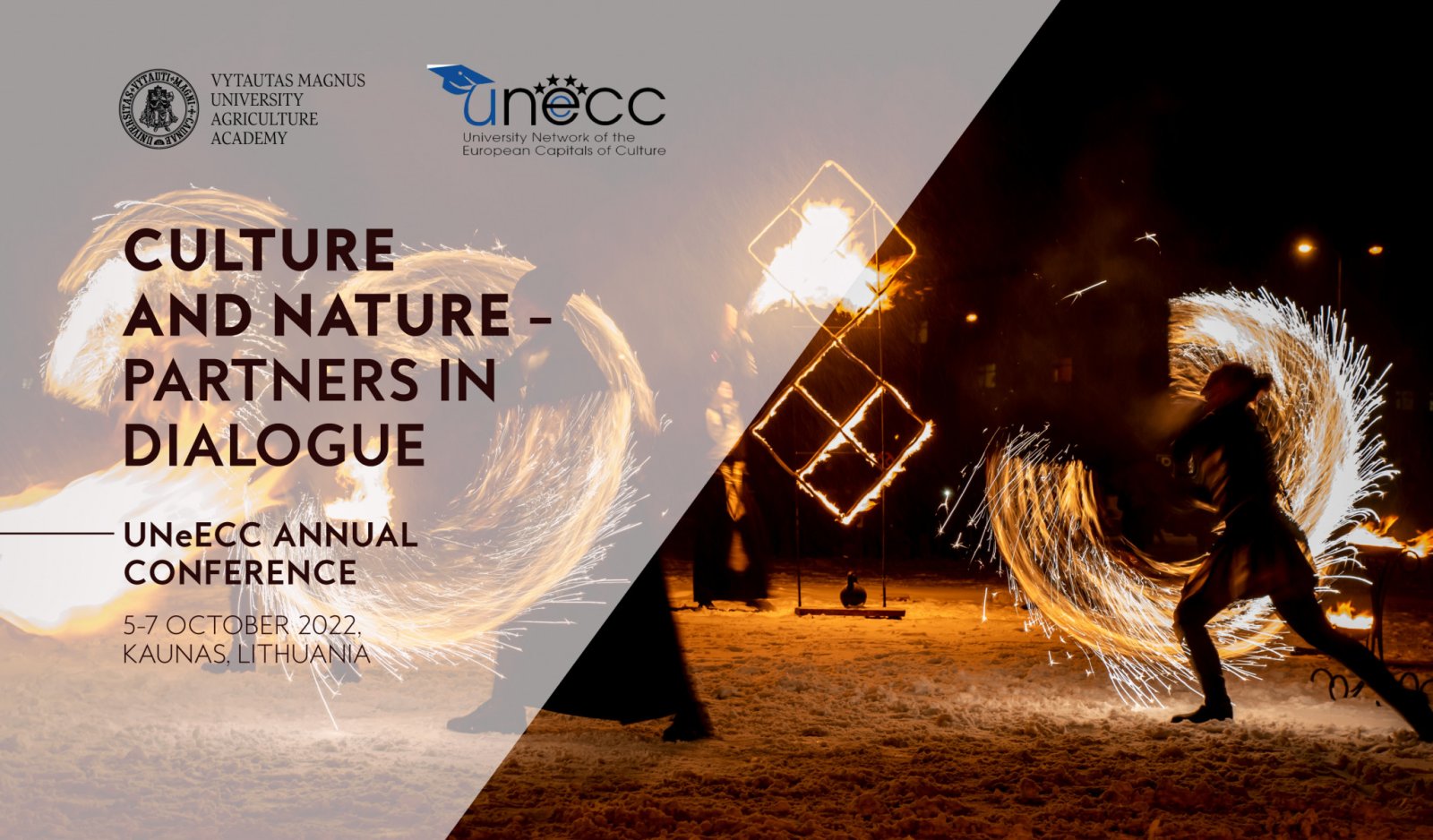 We are pleased to invite You to take part in the UNeECC Annual Conference 2022 titled "Culture and Nature – Partners in Dialogue", which will be hosted by Vytautas Magnus University Agriculture Academy, Kaunas (Lithuania), on 5-7 October, 2022.
Conference Topics:
-Culture, Science and Social Well-being
-Consciousness in Cultural Consumption
-Sustainability as a Key for Bioeconomy Challenges
-Nature and a New Cultural Mindset 
Important dates concerning the Call for Papers: 
-Extended deadline for submission of abstracts: 29 June 2022 (extended – 29 July).
-Abstract Acceptance Notification: 29 July 2022 (extended – 29 August).
Papers are published in the conference proceedings with ISSN and the select 5 papers to be published in a high quality journalꓽ "Tourism: An International Interdisciplinary Journal", the second oldest tourism journal in the world, regularly published since 1953.
We are pleased to present plenary session Keynote Speakers: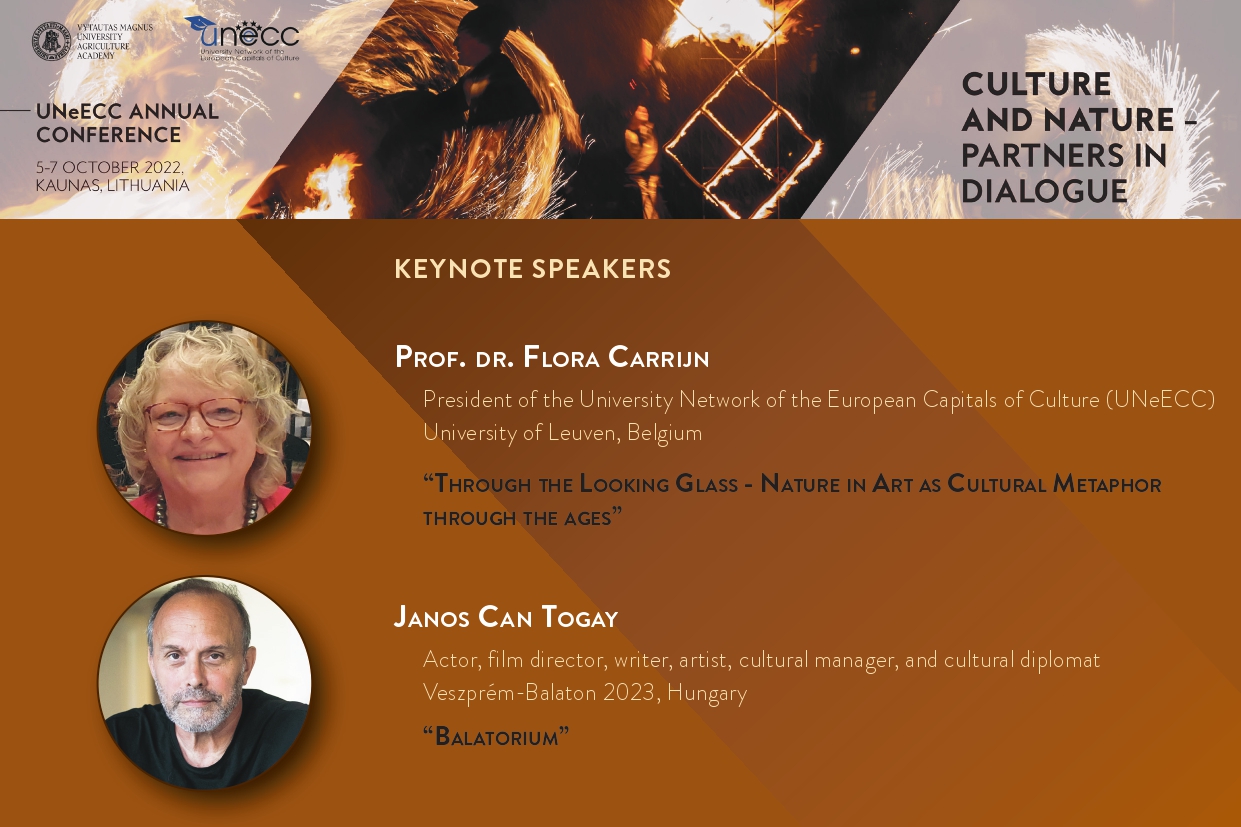 Conference websiteꓽ https://uneecc.vdu.lt
For further information please contact: uneecc@vdu.lt