Visit to the International Tourism Congress (Spain)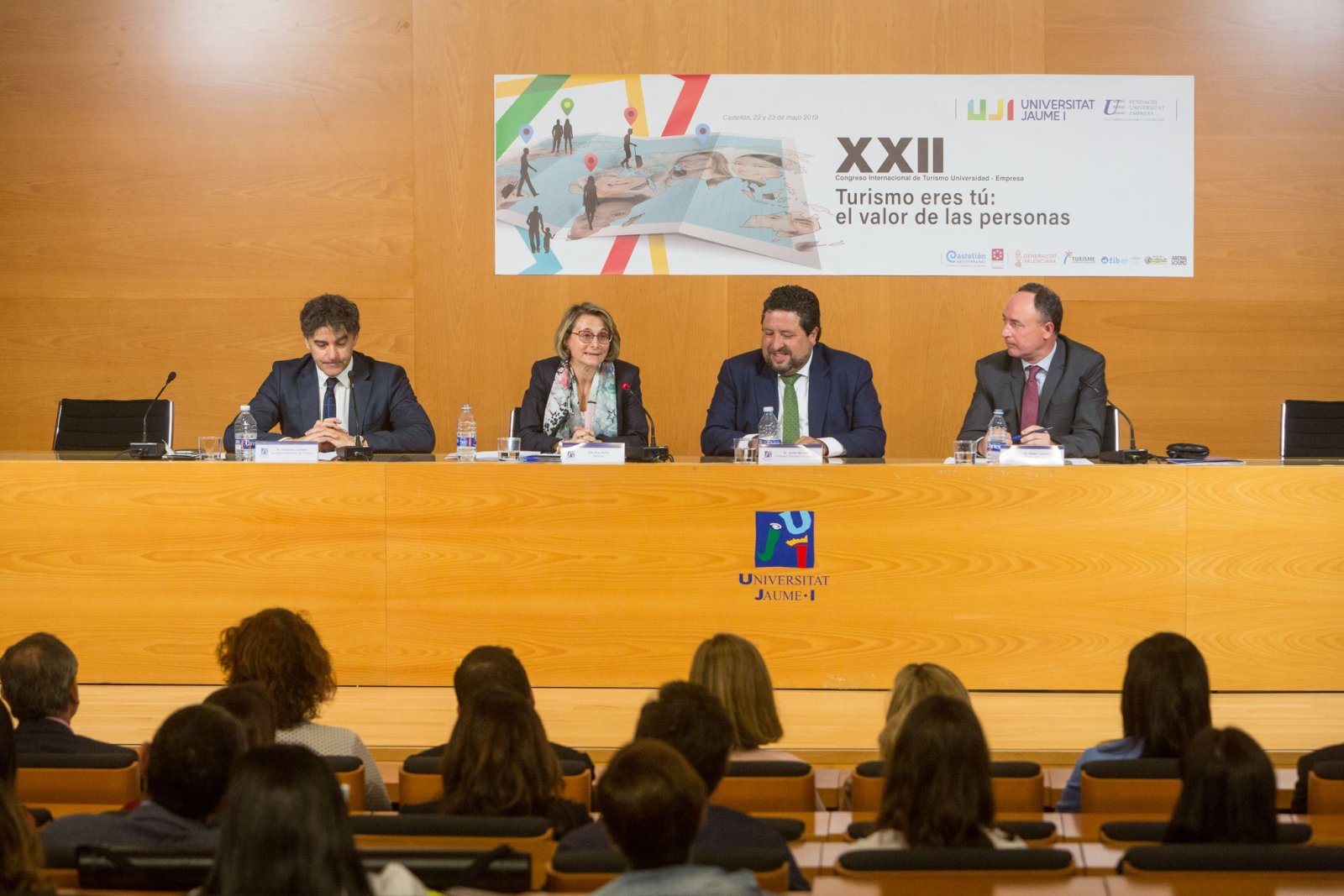 Lecturer dr. Rasa Pranskūnienė, from the Bioeconomy Development Faculty of Business and Rural Development Research Institute, visited the 22nd International Tourism Congress "Tourism is you: the value of people", the Congress held in Castellon (Spain), on the 22th and 23h of May 2019. Dr. Rasa Pranskuniene has been invited to this International Tourism Congress as the keynote speeker to make the keynote speach "Overtourism: between the right to travel and residents' rights" by the new research article, which was published with a colleague from the Faculty of Bioeconomy development, Rural Development Research Institute, asocc. prof. dr. Dalia Perkumienė (Perkumienė, D.; Pranskūnienė, R. Overtourism: Between the Right to Travel and Residents' Rights. Sustainability 2019, 11, 2138).
As well the speakers from Mexico, Ecuador, Morocco, Colombia and different parts of Spain have contributed with their work to the 22nd International Tourism Congress to reflect on the future of the tourism sector and the challenges it faces globally. Rafael Lapiedra Alcamí, Professor of the Department of Business Administration and Marketing of the Universitat Jaume I (UJI) and director of the Congress, has made a very positive balance of the conference, which have served to "highlight the importance of human capital in business, especially in the tourism sector, where unsatisfied employees transfer this dissatisfaction to the customer more directly. We all agree on putting people at the centre of business management," says Lapiedra, "but we are doing something wrong when there are so many unhappy employees. In the service sector the attitude of the workers is even more important".