VMU AA Autumn Intake 2023/2024 is open. Apply now!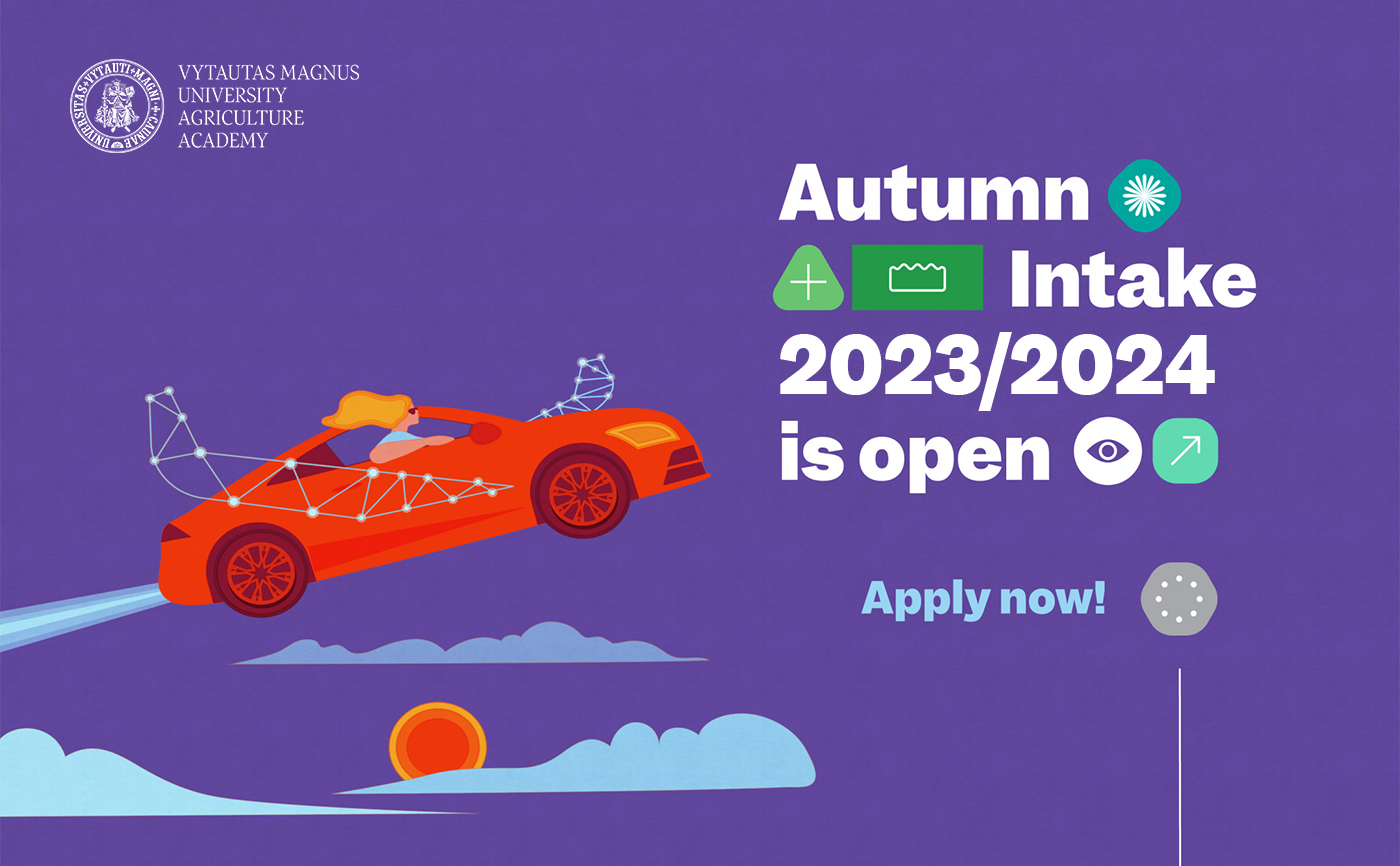 Would like to gain strong knowledge, solid skills, and invaluable international experience? Thinking about an unforgettable European student adventure and traveling the world?
Top-quality studies in a high-ranking university and living in Kaunas – located in the center of Europe – may be the perfect combination for You.
Your lifetime adventure can start now. With VMU Agriculture Academy.
Autumn Intake 2023/2024 study programmes:
Customs Process Management (MBA)
Application deadlines:
June 1 – for applicants from non-EU/EFTA countries that do not have Lithuanian Embassies in their countries
July 1 – for applicants that are not required to obtain a national visa for arrival to Lithuania, as well as for non-EU/EFTA applicants with Lithuanian Embassies in their home countries
Information about Application and Admission Procedures
Information about Scholarships
Contact person: VMU Agriculture Academy International Coordinator Ekaterina Makrickiene ekaterina.makrickiene@vdu.lt +370 37 752 386
More information about VMU Agriculture Academy study programmes