VMU Agriculture Academy Expands its Partner Network: Cooperation Agreement Signed with the Tashkent State Agrarian University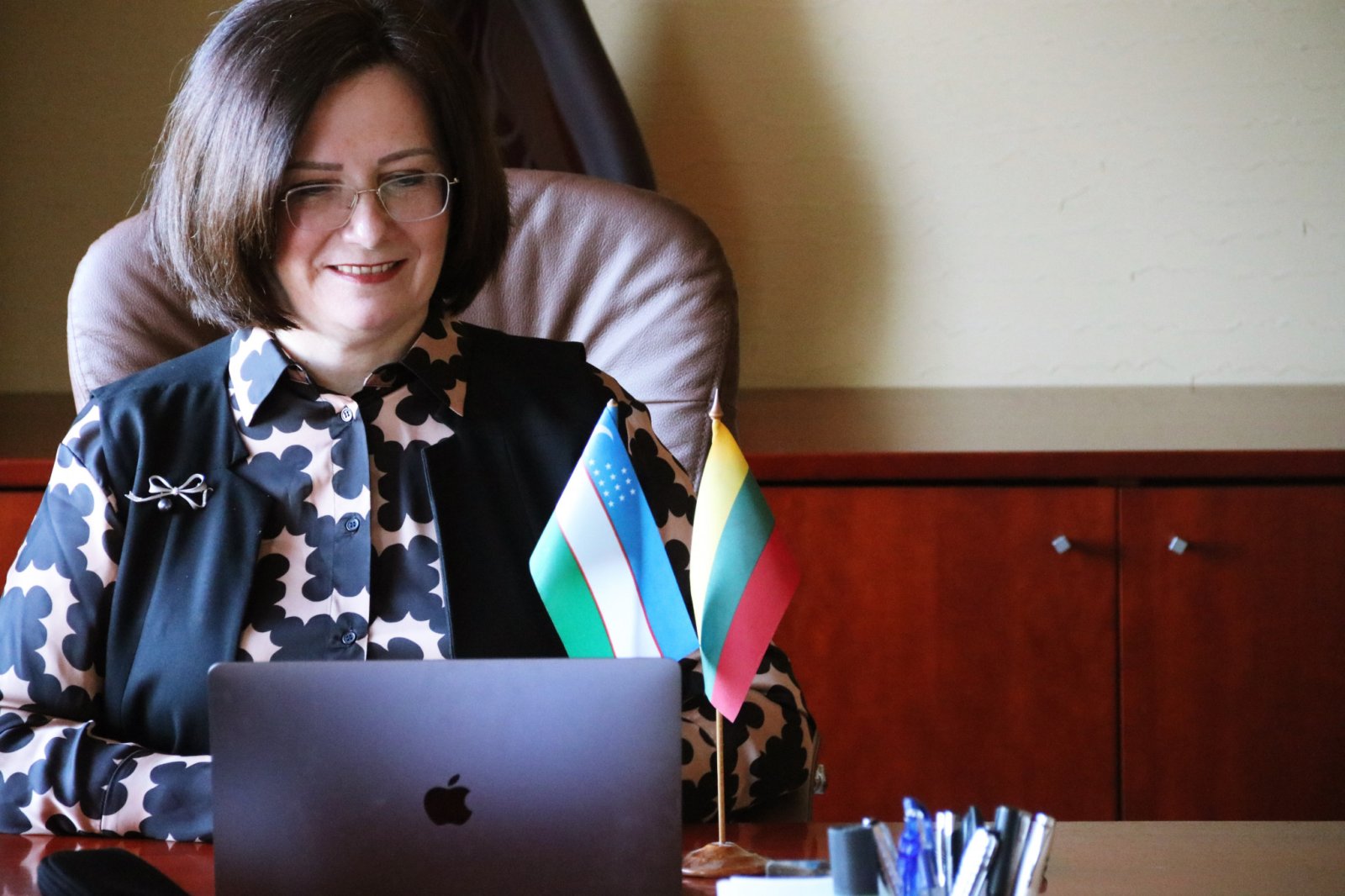 A cooperation agreement was solemnly signed on 19 April between Vytautas Magnus University (VMU) and Tashkent State Agrarian University (TSAU) situated in the capital of Uzbekistan during a remote ceremony.
The partners intend to cooperate actively in preparation of the dual degree programmes in agronomy, forestry, bioeconomy that would be partially conducted in Lithuania and Uzbekistan. There are also the plans to hold joint student and teacher internship, student exchange, joint seminars and workshops, scientific conferences, and conduct joint research projects.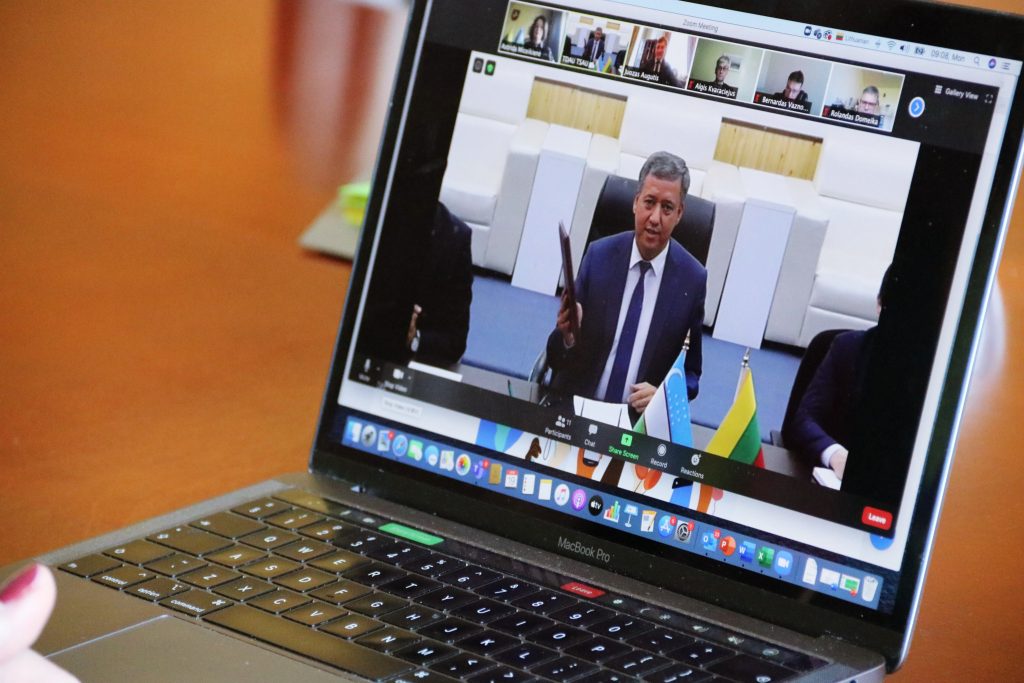 The agreement was signed by VMU Rector, Prof. Dr. Juozas Augutis and TSAU Rector Academician Botirjon Sulaymonov. The ceremony was attended by Prof. Dr. Astrida Miceikienė, Chancellor of the VMU Agriculture Academy; Vice Chancellor Prof. Dr. Aušra Blinstrubienė, international coordinator Lect. Dr. Ekaterina Makrickienė, Deans of the five Faculties at the VMU Agriculture Academy: Assoc. Prof. Dr. Bernardas Vaznonis, Prof. Dr. Edmundas Bartkevičius, Assoc. Prof. Dr. Algis Kvaraciejus, and Assoc. Prof. Dr. Rolandas Domeika. The TSAU was represented by Vice Rector Dr. Abduaziz Abduvasikov, Faculty Deans Xusniddin Mashrapov, Dilshod Mamadiyarov, and Holiq Allanov.